プロフィール
missalopette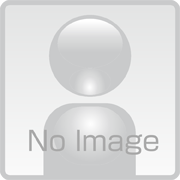 I'm a pixel generation artist.
I like drawing and painting, surfing and losting in pixels ocean, watching weird movies and being inspired.
I studied Art and currently live in Milan, Italy but for a few months i lived in Japan, Tokyo.
I love japan subculture underground, many of my works are very influenced by japan weird things, internet, pixel and children.
I'm available for commissions and collaborations, please, visit my site and contact me:
www.missalopette.com
My goal is to express myself for what i am, i live in the internet generation, and internet is a huge part of my life.
I want to rappresent this part of my life on my works.
Sometimes i feel like a pixel floating on the web,searching for interesting and amazing things or horrible, weird and scary things at the same time.
I feel like a pixel, a part of this big ocean of millions of terabytes.
■ニックネーム : salopetta
■住んでるところ: ミラノ
■好きなたべもの: カレライス, ティラミス
calendar
profile
categories
archives
recent comment
links
search this site.
sponsored links
others
mobile
powered